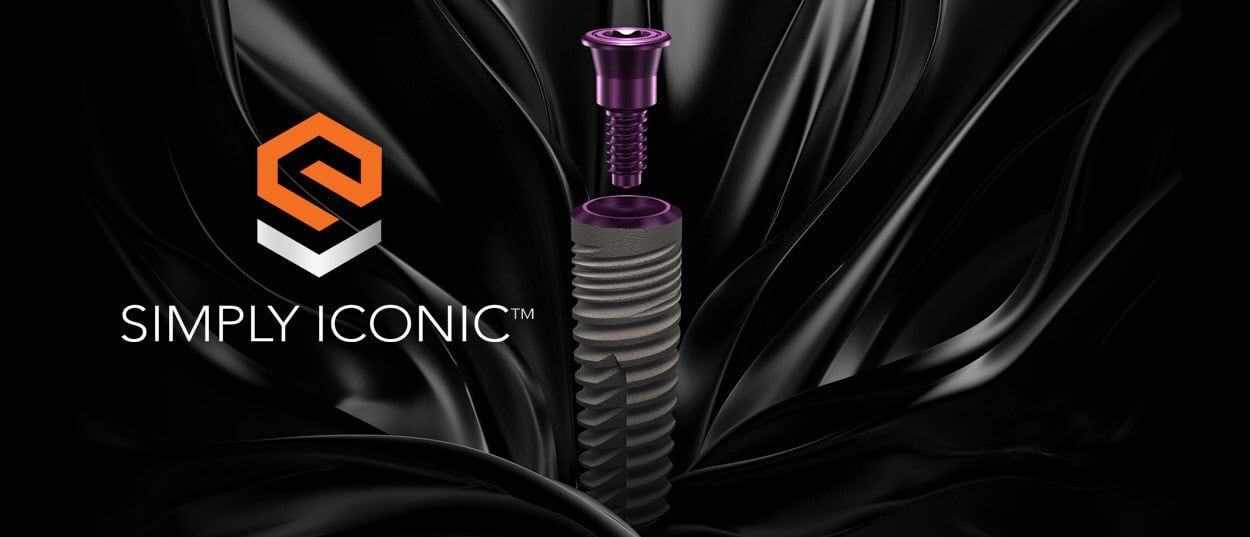 Simply Iconic™ is Implant Direct's new conical hex implant designed for optimal primary stability, esthetics, and restorative ease.
Fill out the form below to speak to an implant expert and try Simply Iconic for yourself.
Features |

Primary Stability
Featuring our most popular and proven implant body design from the Legacy2™, Simply Iconic is designed for optimal primary stability.
Dimensions |

Surgical Versatility
A wide range of implant diameters and lengths gives you the freedom to treatment plan as needed.
Prosthetics |

Restorative Ease
SimplePlatform™, a single platform - done better, enables you to treat a majority of cases (3.2mmD - 4.7mmD) with a single 3.0mm platform, while providing access to wider emergence profiles when needed.
Each interface is fully color-coded with prosthetics that maintain a consistent emergence profile across the line-up. Each implant is packaged mount-free with a color-coded cover screw and 5mmL concave-profile healing collar for ease of use.
Doctors and dental professionals only, please.
Complete this form to be contacted by one of Implant Direct's implant experts.
Copyright ©2022 Implant Direct Sybron International. All rights reserved. Product images are not necessarily to scale. Implant Direct, the Implant Direct logotype and all other trademarks are, if nothing else is stated or is evident from the context in a certain case, trademarks of Implant Direct. In order to improve readability, Implant Direct does not use TM/® in the running text. Implant Direct does not waive any right to the trademark or registered mark and nothing herein shall be construed to the contrary.
For prescription use only. Caution: Federal (United States) law restricts this device to sale by or on the order of a licensed dentist. See Instructions For Use (IFU) for full prescribing information, including indications, contraindications, warnings, and precautions. In an effort to protect patient care, Implant Direct strongly encourages responsible training and knowledge prior to the integration of new surgical and non-surgical techniques. WEB-401 Rev 00